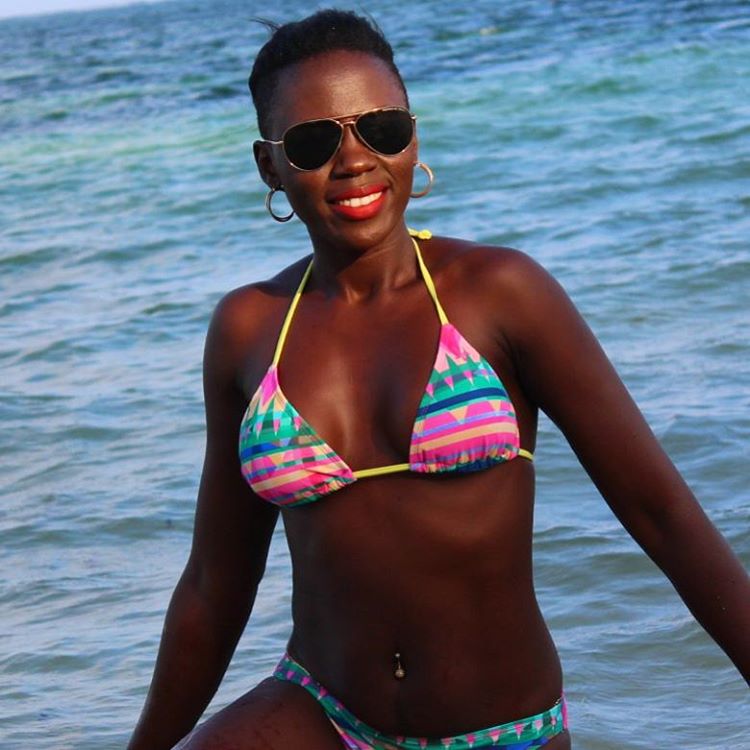 Akothe the controversial and famous leg spreading musician from Kenya was banned from performing any concert in South Sudan.
The authorities gave reasons of the ban as bad influence to the youth.
" I don't want our children to watch a performer who spreads her legs in obscene manner just to gain attention in the name of entertainment." It is an erotic and bad behavior to be copied by the young generation.
In many of her performances, she dances while showing too much of her private parts and fans are elated by her performances, thus showing how moral erosion has spread especially among the youth.
Her crowd are mostly young teenagers some younger than her own daughters who seem to get amused by her sexy moves.
It seems she is not bothered even to teach her children moral values for in some you tube videos, she even dance obscene tweaking competitions with her own daughter and the daughter obviously emerging the winner due to bad influence.
She likes taking photos in water for the sole purpose of posting nude obscene poses to be justified by the swimming pool attires.
The authorities in South Sudan gets a pat on the back as musician have gone to the extremes by exposing nude postures in the name of entertainment and she should also be banned in Kenya.
In a nutshell Akothe is a stripper who does it in public and that behavior should be condemned in the strongest term possible.
If at all she has a good voice and good moves, she should do it while dressed decently for even famous entertainers in America and elsewhere don't necessarily expose their legs to rise to fame.
D.K Gitau
President
Kenyan Parents in USA