Below is Achieng Agutu dad Facebook page. He is a teacher in Kenya so am sure he taught her English.He was here on March for graduation so definitely not a 2 year reunion.  Her LinkedIn says she went to Braeburn school a very high end high school in Kenya for the 1%. Hence the story of selling land to educate her is also fake if the dad could afford a high cost school. Its among the top schools for the very rich. And from the travel photos on her Instagram let's just say no integrity in this story. But am just saying I would say anything for a cool 50 grand. She owes Kenyans an apology for lying for her greed for money was only to tarnish Kenya's image.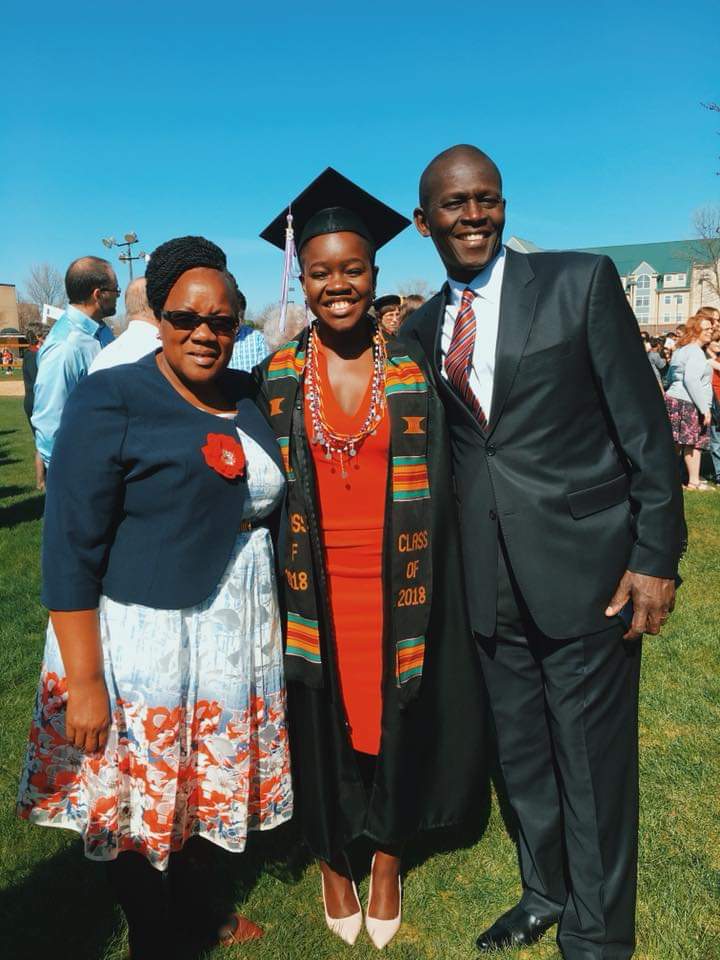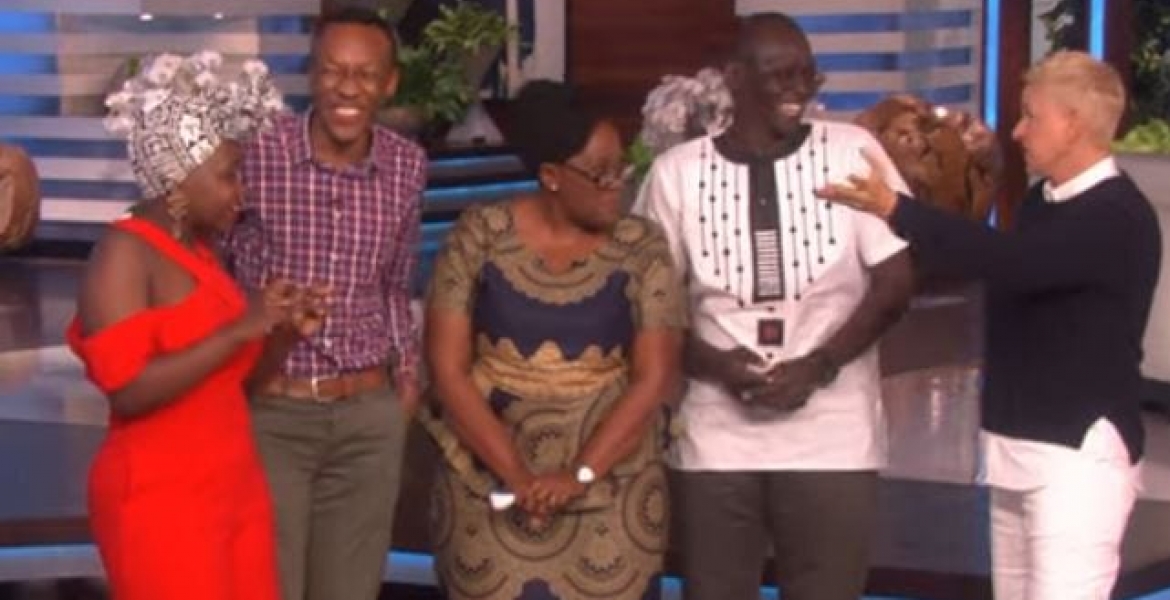 Whoever said to be rich is like getting a bride price had this lady in mind for she simply got $50,000 just because of her dance moves and a fake story.
Popular American daytime TV host and comedian, Ellen DeGeneres, yesterday hosted a Kenyan lady on her show.
Achieng Agutu was apparently identified by Ellen when she took over the stage with some dance moves before the show had started. This made Ellen bring her on as a guest.
Ellen sent camera crews to Kenya, where her mother and father live, and South Africa – where her brother lives… or so she made Achieng think. In fact, her 3 family members were just right there in the backstage, and it made for a good teary re-union.
She went on to reveal that she is a higher education student in the US, whose parents did everything from selling land, taking loans etc. to pay for her education. She also talked of how hard she works just to survive, revealing that in addition to a full time job, she also has several part time jobs; among them as a babysitter, house cleaner, Uber driver and English teacher.
This month, Ellen Degeneres is having a full month of issuing money to people they deem 'deserving'. Titled 'Million Dollar May', the comedian will issue out a total of $1 million throughout the month.
The producers of the show must have found Achieng deserving, because right after the 're-union', they were issued with $50,000 (KSh 5 million).
Source Daily mail news
They want us to watch what they manufacture and coach their actors.
This is fake story to make the show popular. Why did she lie that she learned English through songs..embarrassing our country. We all know that Kenyans learn English in Schools not through shows.
Shame on her for faking a story for only $50,000 while knowing very well that Kenya education system is excellent.
Jean Kamau
Columnist
Kenyan Parents in USA